What Is the Difference Between Rock Bolt and Rock Anchor?
Time:2022-06-20From:sinorock View:
A rock bolt is a kind of support framework that usually is used to stabilize slopes, and so is the rock anchor. They both work to reinforce the rock formations from the inner rock structure. Therefore, both rock bolt and rock anchor are feasible to prevent the fractured rock mass from sliding or collapsing. However, what is the difference between the rock bolt and the rock anchor?
Rock Anchors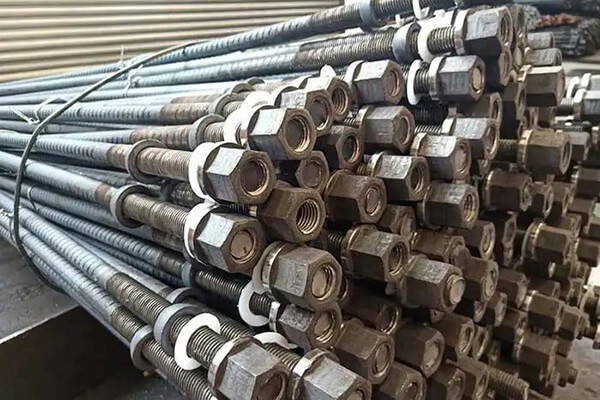 The most recognized sort of internal reinforcement is anchors, which are threaded steel bars or cables. When installing the rock anchors, we need to drill holes in the rock, then insert them into the holes, and finally bond to the rock mass with cement grout or epoxy resins.
Rock anchors can be utilized to fix a single loose rock block or to stabilize the whole unstable slope whose rock formation is strongly weathered or affected by a prevalent rock structure. Bolt and cable lengths are highly variable and are compatible with a variety of rock types, structural characteristics, and strengths. Rock anchors can be combined with other reinforcement methods if they cannot mitigate the risks alone.
Generally, the length of the rock anchors which are used to stabilize the slopes is 6m or 20 feet, and the maximum length will be 12m or 40 feet. And, the diameter of the rock anchors is 20 – 50 mm or 5/8 – 2 inches. The material of the rock anchors includes high-strength steel, stainless steel, and others.
Advantages: various types, more economical, easy to get from the market;
Disadvantages: susceptibility to corrosion, complex construction process, more workers needed, and longer installation time, which can slow the construction of the rock slope.
Rock Bolts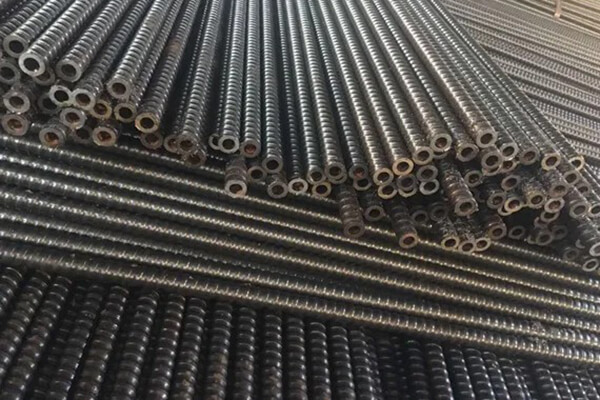 Rock bolt also called tensioned anchor, is another support system that is used in many engineering projects, such as civil construction foundations, hydroelectric, mining, and others. Rock bolts are viewed as a sort of dynamic support because of the post-tensioning they give and are utilized to add compressive pressure to joints inside a stone mass. This power builds the grinding along the break planes and assists with decreasing block development.
However, rock bolts need much more time to install than dowels because they have a more complex construction process which includes the following several steps: drilling, grouting the bond length and inserting the bar or cable, then tensioning the anchor and grouting the free length.
Different from rock anchors, rock bolts are usually applied to support the conditions that some indications of unsteadiness can be seen or recently sliced rock slants to forestall development along cracks and resulting reduction of shearing opposition as of now. And the most known one is self-drilling rock bolts.
Self-drilling Rock Bolts
The self-drilling rock bolt system is composed of a hollow anchor bar, coupler, nut, drill bit, plate, and centralizer. It can combine drilling, grouting, and anchoring in one process. The self-drilling rock bolt system is safe, efficient, and convenient. It is suitable for broken rock, loose soil, and geological conditions where is difficult to drill holes. It helps to ensure the anchoring effect in complex ground conditions and achieve the best construction result.
During application, the biggest influence on the service life of rock bolt is the corrosion of the surrounding environment, so it is especially important to have an anti-corrosion anchor bolt. To meet customers' demand, Sinorock specializes in providing a variety of anti-corrosion rock bolt systems, such as hot-dip galvanized rock bolts, epoxy coating rock bolts, and the duplex(multiple) coating rock bolts.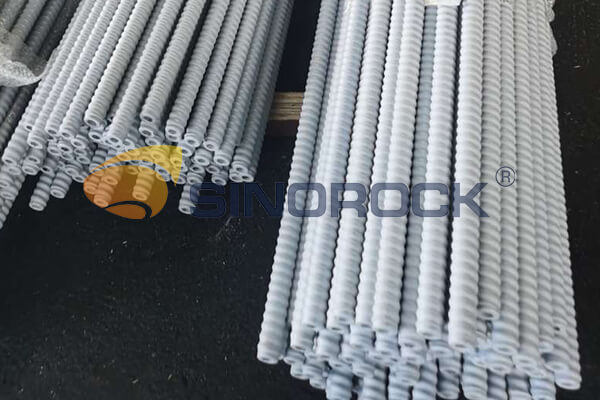 The self-drilling rock bolt system is mainly used for tunnel and underground engineering, slope engineering, and ground and foundation engineering. It can be used for pre-construction support and can effectively enhance the stability of soil and rock mass.
Tunnel and Underground Project
It is mainly used for initial support of tunneling. High-pressure grouting is achieved through the hollow bar to strengthen the soil or rock mass to ensure surface stability. According to the types of support in the tunnel, it can be divided into fore piling, radial support, tunnel-face support, locking the foot support, and reinforcement of the tunnel portal.
Slope Stabilization Project
It is mainly used for slope projects in poor geological environments. Slope stabilization is ensured by the entire anchoring system itself being subjected to tensile and shear forces. It can be used as soil nail support, slope protection barrier, falling rock protection, retaining wall, embankment stability, roadbed reinforcement, and other different application scenarios.
Ground and Foundation Project
It is mainly used for micro piles. Pressure, tension, or periodic loads can be transferred to the surrounding soil, transferring structural loads to the underlying foundation structure and limiting the deformation of the building. It can be used as a new building pile foundation, existing building structure repair, tower foundation, bridge reinforcement, soundproof wall foundation, protective screen pile foundation, anti-floating pile foundation, retaining beam anchoring, and other different structural scenes.
The quality control system in Sinorock is divided into three parts: incoming inspection, process inspection, and finished product/outgoing inspection. From raw materials into the factory, and production processing to finished product/out of the factory, the systematic inspection specification, and sampling proportion have been formulated to ensure the implementation of quality control. If you need our products, please click here to contact us or leave us a message, we'll reply to you asap.