What Are Rock Anchor Bolts?
Time:2022-06-13From:sinorock View:
Rock anchor bolts are widely applied to various geology support projects in recent years. They are cost-effective, easy to process, and of a higher anchoring effect.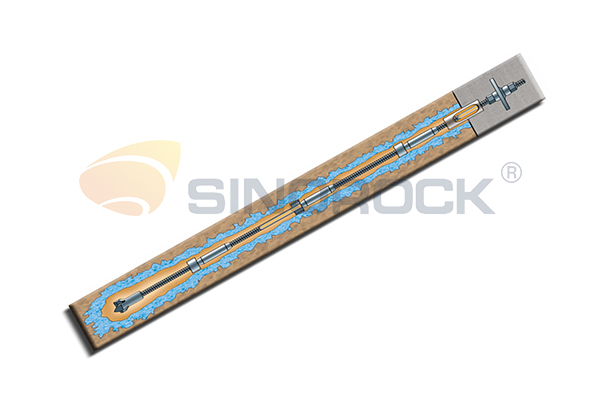 So, what are rock anchor bolts?
What do rock anchor bolts use for?
What advantages do rock anchor bolts possess?
Definition:
Rock anchor bolts are formed from the threaded hollow bar, drill bit, plate, nut, centralizer, and coupler (if necessary).
Sinorock divides hollow bars into two types, r thread, and t thread. R thread is also called rope thread or wave thread, while t thread is a combination of a curved surface and a flat. Both types of thread are continuous.
The diameter of r thread hollow bars ranges from 25mm to 51mm and 30mm to 200mm for t thread. With so large range of diameters, rock anchor bolts can be bearable under the heave load.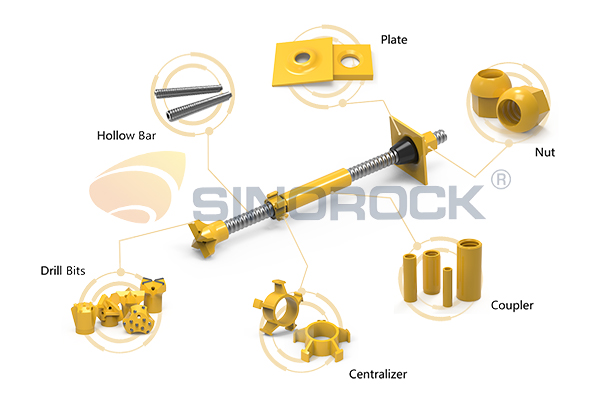 Applications:
Rock anchor bolts are used to reinforce unstable slopes and foundations or used as shed pipes in tunnel support.
Tunnel and Underground Projects
It is mainly used for initial support of tunneling. High-pressure grouting is achieved through the hollow bar to strengthen the soil or rock mass to ensure surface stability. According to the types of support in the tunnel, rock anchor bolts can be divided into the fore pile, the radial support, the tunnel-face support, the locking the foot support, and the reinforcement of the tunnel portal.
Slope Stabilization Projects
It is mainly used for slope projects with poor geological environments. Slope stabilization is ensured by the entire anchoring system itself being subjected to tensile and shear forces. It can be used as soil nail support, slope protection barrier, falling rock protection, retaining wall, embankment stability, roadbed reinforcement, and other different application scenarios.
Ground and Foundation Projects
It is mainly used for micro-pile. Pressure, tension, or periodic loads can be transferred to the surrounding soil, transferring structural loads to the underlying foundation structure and limiting the deformation of the building. It can be used as a new building pile foundation, existing building structure repair, tower foundation, bridge reinforcement, soundproof wall foundation, protective screen pile foundation, anti-floating pile foundation, retaining beam anchoring, and other different structural scenes.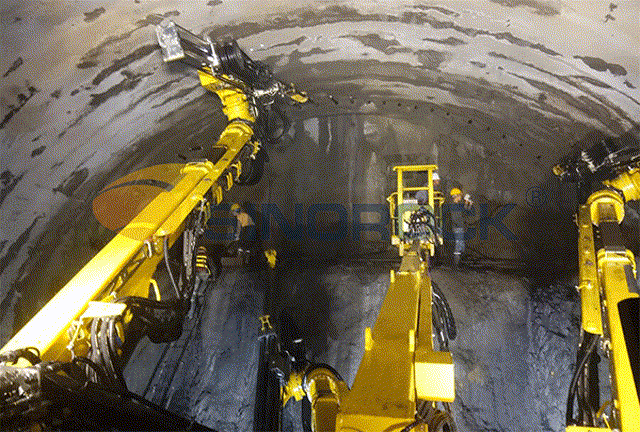 Features:
Drill, grout, and anchor simultaneously. No risks of hole collapse even in the severely weathered rock layers or broken and loose soils;
Full-Bonded, one hand preventing corrosion, and another hand increasing ultimate load;
Various drill bits are available for different rock layers;
Pressure grouting, fully fill the rock cracks, good spreading radius, and reliable anchoring effect;
Excellent corrosion resistance, hot-dipped galvanized, epoxy coated, or duplex coating available, stay long even in seawater corroding environments such as harbors, wharves, and offshore buildings.
Summary:
Experienced geological experts know that rock anchor bolts are different from ground anchors or anchor bolts. Before proceeding with your new project, you'd better consult with Sinorock's Engineer and we'll be very pleased to recommend a perfect solution to you.