How to find a trustworthy self-drilling anchor manufacturer in China
Time:2023-05-17From:sinorock View:
With the development of the geotechnical anchoring industry, more and more constructors choose self-drilling hollow anchor bolts for engineering construction. Compared with traditional common anchor bolts, self-drilling hollow anchor bolts not only save cost but also are easy and fast to install. Compared with foreign manufacturers, Chinese manufacturers have the advantages of advanced technology, high quality, and lower price. However, there are many different products in the Chinese market, how should we find a trustworthy self-drilling rock anchors manufacturer in China?

1.What is a self-drilling hollow anchor?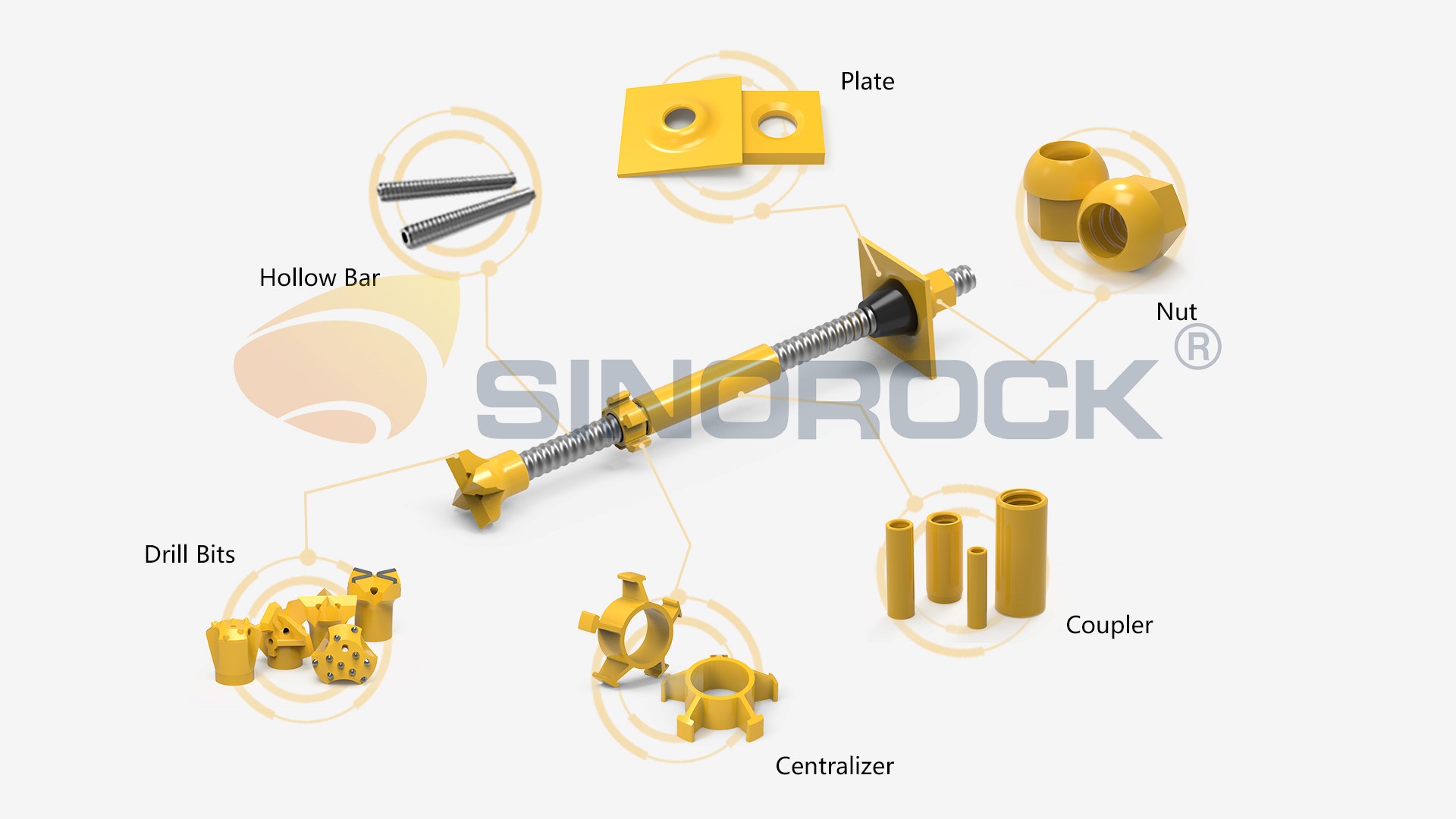 Self-drilling hollow anchors are also known as anchor bolts, rock anchor bars, rock bolts, rock bars, and so on. They consist of a hollow anchor bar a drill bit, a nut, a plate, a coupler, and a centralizer. The hollow anchor bar is threaded throughout and hollow in the center, allowing the functions of the drill bar and grouting pipe to be combined into one. By combining drilling, grouting, and anchoring in one, self-drilling hollow anchors can directly penetrate the formation to complete grouting, while anchoring to strengthen the formation's weakness. Due to their excellent performance and strong anchoring ability, they are widely used in a variety of fields, including construction, municipal engineering, mine support, subway tunnels, and more.


2. What are the advantages of using self-drilling hollow anchors in engineering construction?




The use of self-drilling hollow anchors in engineering construction has several advantages, including:
(1) Good reinforcement effect:



The self-drilling hollow anchor can be anchored in the stratum. Through its self-weight and drilling force, it can quickly penetrate the fixed soil layer and fix the structure in the hole. This greatly improves the reinforcement strength and effect, making the structure feel more solid and stable. During grouting, the grout is injected upward from the bottom of the hole, ensuring full and good compactness, resulting in high-quality grouting.
(2) Fast construction:
The self-drilling hollow anchor bolt integrates drilling, grouting, and anchoring. With this method, one drilling can complete the grouting and anchoring process. Compared with conventional anchor construction, this method reduces the procedures of drilling, installing anchor rods, and inserting grouting pipes, thus greatly improving construction efficiency.

(3)

Easy to use:
The self-drilling anchor consists of a hollow anchor bar, drill bit, coupler, nut, plate, and centralizer, which makes it relatively simple in structure and easy to construct when connecting with a drilling rig and grouting machine. Typically, only 2-3 people are needed to ensure the project can be carried out normally, which greatly reduces labor costs.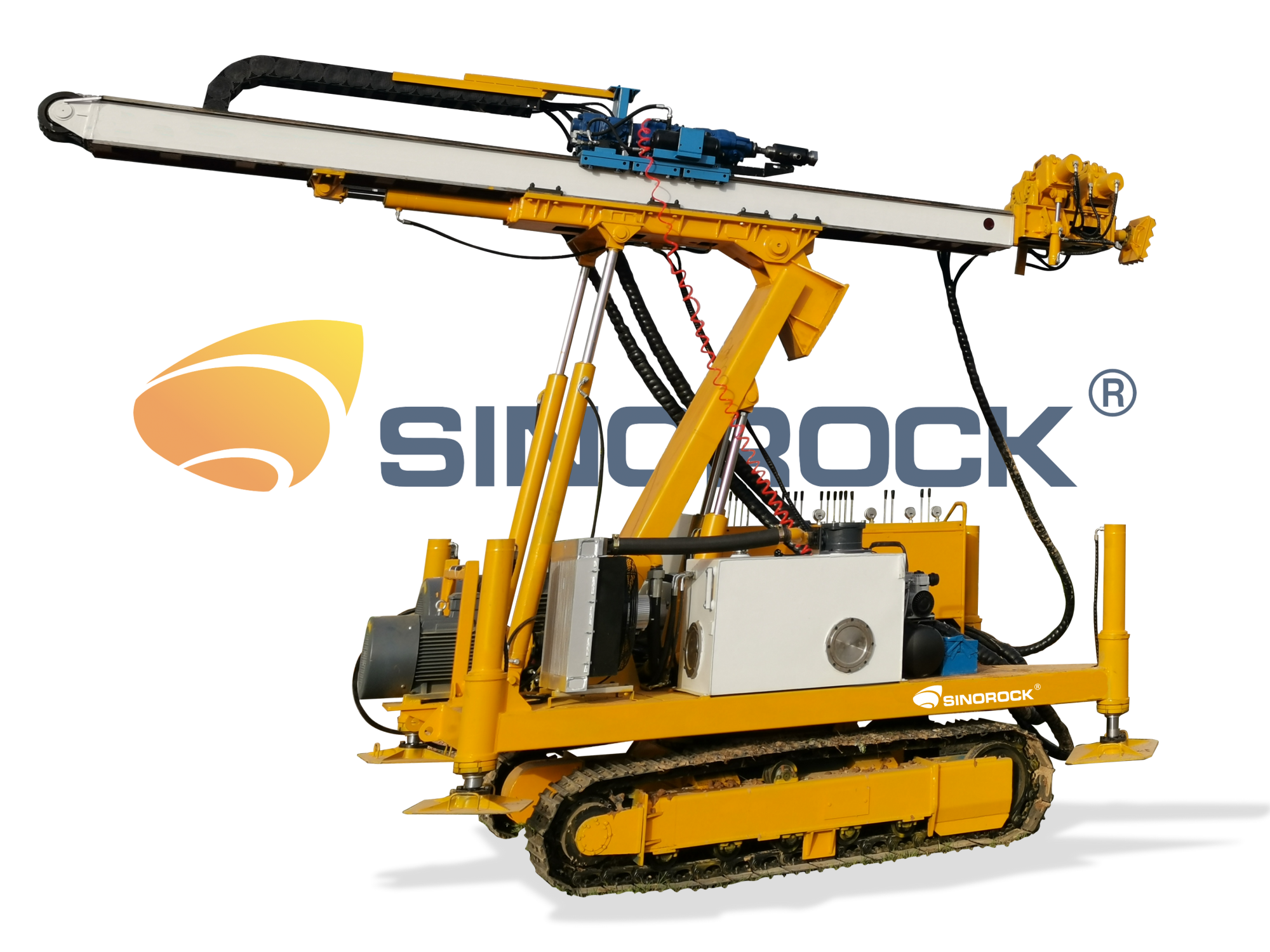 (4) High applicability:
The self-drilling anchor bolts have high applicability and can be used in various geological conditions. They can be connected with different drill bits for drilling construction, providing effective support and reinforcement. After drilling is completed, the rods remain in the hole without having to exit, thus avoiding the risk of collapsing the hole and saving time for penetrating other rods, reducing the difficulty of construction at the same time.


3. What should customers pay attention to when selecting a self-drilling anchor manufacturer?




When choosing a trustworthy self-drilling anchors manufacturer, there are the following factors to consider:


(1) Qualification and reputation:



It is essential to select a manufacturer with professional qualifications and a high-quality customer reputation. A truly professional manufacturer must possess extensive skills and experience and be certified by a reputable certification body to ensure they can provide high-quality self-drilling anchors to their customers.
(2) Product quality:
Product quality is key. Good product quality can provide a strong guarantee for the stability and durability of the project. Therefore, when choosing a self-drilling hollow anchor manufacturer, it is important to select one with high-quality materials, machinery, and equipment to ensure that they produce products of superior quality and long service life.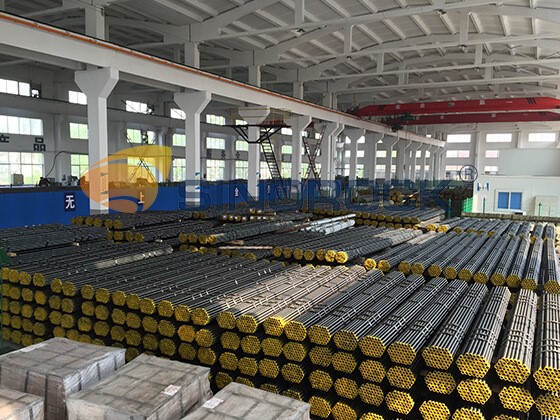 (3) Technical support:



The self-drilling anchor bolts required by different customers vary. Having professional technical support can solve various problems encountered by customers and provide them with professional solutions, even if problems arise. Therefore, it is very important to choose a self-drilling anchor manufacturer with professional technical support capabilities.
(4) Production strength:



Having a modern production line and stable production capacity is a consideration when choosing a self-drilling anchor manufacturer. The production strength should be strong enough to ensure that each order is shipped on time and in the correct quantity, and have the ability to provide customers with quick response, real-time technical support, and after-sales guarantees.


4. Why is Sinorock the best choice for you in China?
When choosing a self-drilling hollow anchor manufacturer, customers need to consider several aspects, including the size of the company, production capacity, product quality, after-sales service, and reputation. As a professional manufacturer of self-drilling hollow anchors in China, Sinorock has been committed to providing high-quality products and excellent service to customers worldwide. But why are we the best choice for you in China?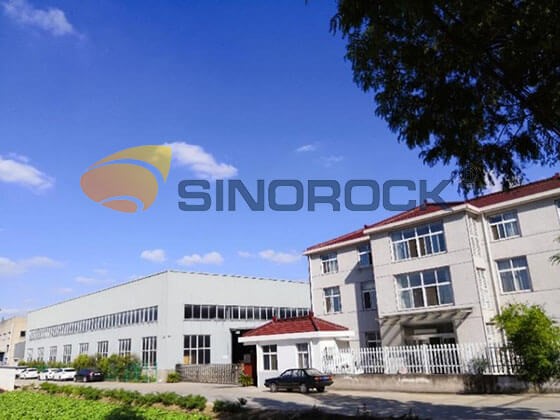 (1) Sinorock has advanced production technology and equipment, and the self-drilling hollow anchor bolts are manufactured with high-quality steel and a reasonable process to ensure their strong support and long service life. We strictly follow international standards in production and quality management, and our products have strict quality control processes and testing procedures to ensure that each anchor is a high-quality and reliable product. Our products have passed the international ISO quality system certification and obtained CE, SGS, and other certifications. Sinorock also has the technology and capability for mass production to ensure that every customer's needs are met.


(2) Sinorock always pursues innovation and technological advancement. We have our own R&D team and technical team to continuously strengthen and research new technologies, products, and processes in order to continuously optimize product performance and superior performance. We also provide the most professional technical solutions for our customers.


(3) Sinorock has a wide and diversified product line with a wide variety of products, which can be applied to a variety of fields such as construction, municipal engineering, mining support, subway tunnels, etc., truly close to the needs of customers. And we can customize various specifications, sizes, and models of self-drilling hollow anchor bolts according to customers' needs, providing them with personalized solutions.


(4) Sinorock always takes customers' interests as the starting point, and the diversification of the product range allows the products to meet the different needs and budgets of customers. Sinorock has a professional sales team. Whether it is product design, production, installation, or after-sales, we can provide fast, professional, and considerate service. Sinorock pays great attention to and respects the choice of customers and will do its best to provide the best service and create more value for them.


5. Introducing customer cases with excellent results showcased

Sinorock's self-drilling hollow anchor products are widely used in construction, mining, underground and tunneling projects, etc. Their superior performance and reliable quality have been highly praised by our customers. We have an extensive sales network system and good after-sales service system worldwide, allowing us to provide various technical support and solutions to our customers and guarantee their satisfaction and trust. Here, we will briefly show you two successful customer cases.
The first case is a construction pit project in Tehran, Iran, which used our R32 self-drilling hollow anchor bolts. These products are made of high-strength materials and feature a professional thread design, manufactured in accordance with international standards. This provided scientific and reliable support for the protection of the construction pit.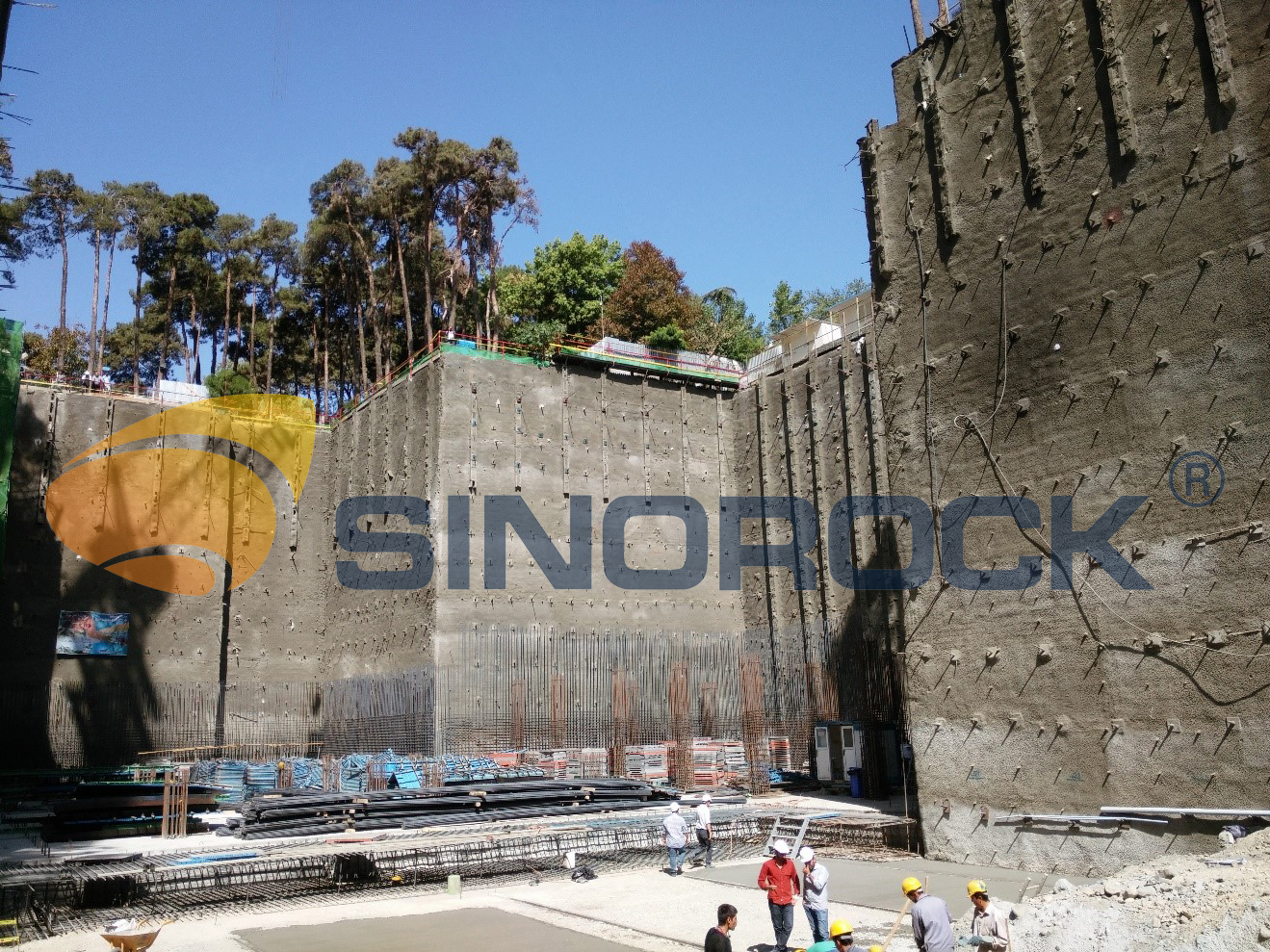 The second case is the foundation project of the observation tower of the Brooklyn Navy Pier in New York, USA. We supplied a series of self-drilling hollow anchor products such as T130 and T103 for its engineering project. With the support of our high-end products and professional technology, we successfully completed the drilling, installation and anchoring work of the whole project and achieved a successful result.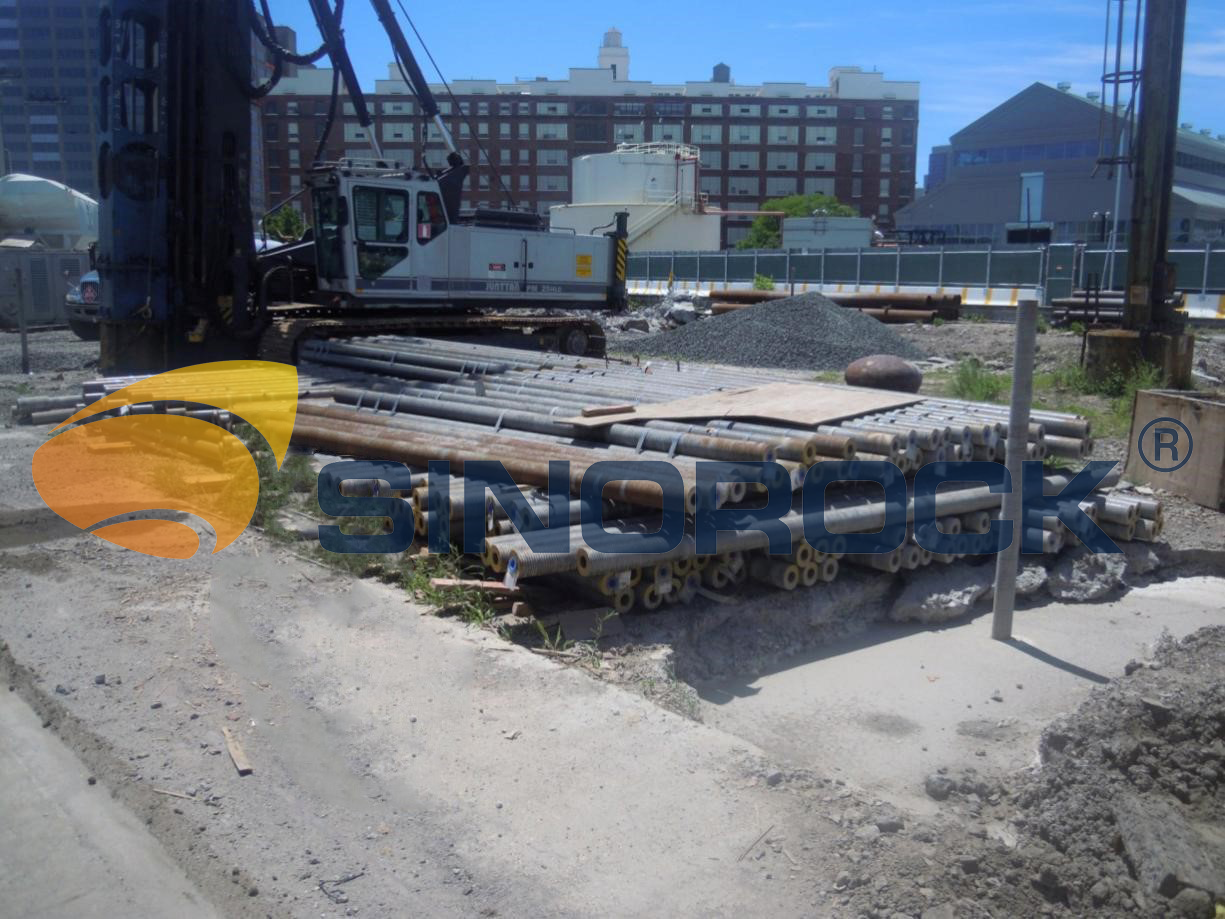 Our Sinorock products are present in various regions across more than 50 countries worldwide. These success stories prove that our self-drilling anchor products not only have a wealth of application experience but also boast excellent performance and quality. Sinorock can provide customers with high-quality, reliable self-drilling hollow anchor products, as well as efficient technical support and after-sales service for every project.


If you are searching for a reliable manufacturer of self-drilling hollow anchors, look no further than Sinorock! We will be your most dependable partner, so let us join forces to create a bright future!