How to Choose A Trustable Self Drilling Rock Bolt Manufacturer?
Time:2022-05-23From:sinorock View:
More and more construction companies are using self-drilling rock bolts to stabilize the broken slopes, reinforce the foundation of civil constructions, support the tunnels. Therefore, a number of rock bolts are needed. However, the quality of the self-drilling rock bolts supplied by different manufacturers is various. How can we choose a trustable self-drilling rock bolt manufacturer? Let's see below.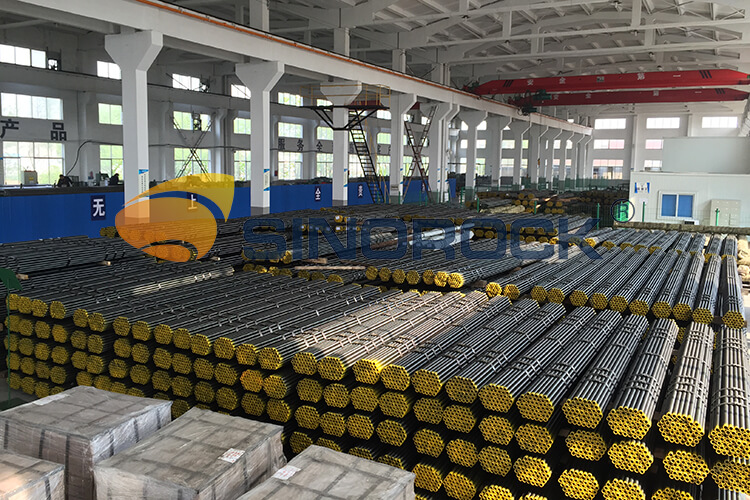 Authenticity of the Manufacturer
Real factory is important. When choosing a supplier, we care most about the authenticity of the manufacturer. Real factory and real people will contribute to this. Also, the certificates are the extra points.
Sinorock is a professional manufacturer of self-drilling rock bolts from China. It locates at Luoyang, a famous beautiful old city. Changzhou branch is also available, which is near the Shanghai port.
Authoritative certification is the guarantee of our quality. The quality of the self-drilling anchors has got authoritative from different regions, countries and organizations, including ISO and CE.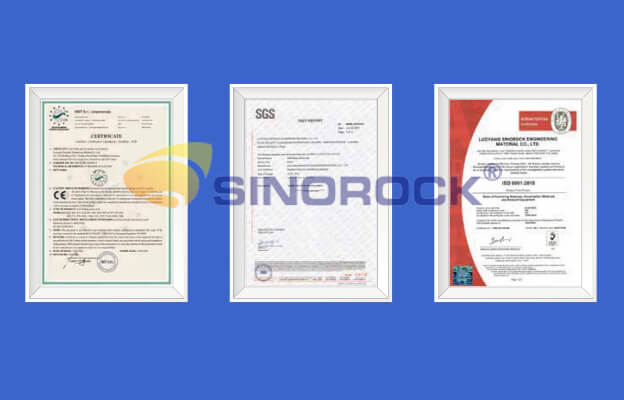 Quality Control System
A good quality control system includes the incoming inspection, process inspection, and outgoing inspection.
Incoming Inspection
Formulate perfect inspection items and sampling ratio, inspect the incoming products in all directions, and control the quality of the products at the source.
Process Inspection
The production site adopts the "three inspection system" management, namely: self-inspection, mutual inspection, special inspection. In the process of processing, carry out comprehensive control of product quality to ensure that processed products meet technical requirements.
Outgoing Inspection
Outgoing inspectors inspect the size and packaging of the outgoing products, record the inspection data, take photos of the packaging, and file the size and packaging photos of each batch of products.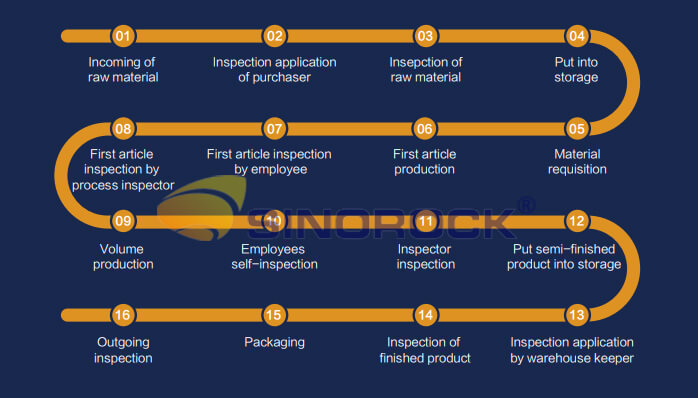 Customer Service
A good customer service will leave a good impression for the customers. Also, when customers have problems, what we can do and how we do to help them matters a lot.
Set up the concept of after-sale service, unify after-sale service standards, dedicate to customized service concept, fully ensure customer service satisfaction, from three aspects of pre-sale, in-sale, after-sale, all-round launch customer service work combined with customer region and grade multi-dimension, and ultimately create the manufacturer brand of featured after-sale service.
Product Diversity
Generally, the self-drilling rock anchor system could be divided into R thread and T thread systems. The sizes of Sinorock self-drilling hollow bolt include R25, R32, R38, R51, T30, T40, T52, T73, T76, T103, T111, T127, T130, T150 and T200. We can choose different product size and type of self-drilling anchor system according to different engineering requirements.
What's more, the types of drill bit are various, clay drill bit, ECC drill bit, EYY drill bit, and so on. For different conditions, we can select most suitable one to improve the drilling efficiency, shorten the construction period.
That's the 3 key features we should care when choosing a trustable self-drilling rock bolt manufacturer.