List of Rock Anchor Bolt Manufacturers 2022
Time:2022-10-21From:sinorock View:
A rock bolt is a long anchor bolt, which is placed in boreholes to stabilize the rock mass. It includes bolts, cables, dowels, and nails. Rock bolts were first used in the 1940s and further developed in 1947 by Australian engineers. Now, rock bolts are crucial components that support structures such as tunneling, mining, and other underground engineering projects.
There are many types of rock bolts, such as self-drilling rock bolts, expansion shell anchors, Swellex-anchor, etc. And different geological conditions have to be supported by different rock bolts and must be strictly designed. So it is necessary to cooperate with a reliable and professional rock bolt manufacturer and supplier. Below is the list of the outstanding ground support experts in the world we have collected for you.

Sinorock



Type of Business: Self-drilling rock bolts manufacturer and supplier
Location: No.1703, Building 3, No. 1 Fenghua Road, High-tech District, Luoyang, Henan Province, China.
Years of Founded: 11+ years


Sinorock is an experienced manufacturing and trading company specializing in the research and development production and sales of self-drilling anchor bolts and other products. Sinorock adopts advanced production equipment and stringent quality control procedures, to ensure that they can provide customers with low-cost, and high-quality construction materials. The production lines are environmental and energy-saving. They also have a set of circulating and filtering systems, which can be recycled and achieve zero release.
Sinorock main product is the self-drilling anchor bolt system, which is widely used for tunnel and underground engineering, slope engineering, and ground and foundation engineering in worldwide construction projects.

Products and Services Offered:
l R thread self-drilling anchor bolt
l T thread self-drilling anchor bolt
l Anti-corrosion anchor system
l Stainless Steel Anchor Bolt
l Duplex coating rock bolt
l Hot-dip galvanizing rock bolts
JENNMAR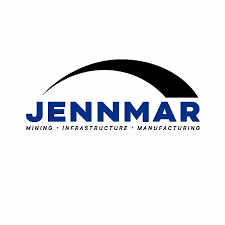 Type of Business: Rock bolts supplier
Location: U.S. Corporate Headquarters, 258 Kappa Drive Pittsburgh, Pennsylvania 15238
JENNMAR is a leading manufacturer of ground control products and provides products that make the mining, tunneling, civil, and construction industries more efficient. Multiple distribution warehousing and service centers of JENNMAR are located throughout the world providing fast access to products for interstate and regionally-based customers. JENNMAR is a manufacturer that provides a wide range of ground support products available for underground mining, metalliferous hard-rock mine sites, and the tunneling industry.
Products and Services Offered:
l Complete ground system
l Rock bolt
l Cable bolts
l Corrosion protection rock bolts



Williams Form Engineering




Type of Business: Manufacturer of rock bolt and other anhoring prod

Location: Williams Form Engineering Corp. 8165 Graphic Dr. Belmont, MI 49306

Years of Founded: 100 years

Williams Form Engineering Corporation, founded in 1922, is the leading name in the geotechnical support industry. Williams provides outstanding customer service and always offer competitive market price. With over 100 years of experience, they are now the world-renowned leader in anchoring technology supplying chemical, grouted, and mechanical anchors for almost any kind of ground anchor application, from soil to rock or concrete, and if necessary supply on-site technical assistance.
Products and Services Offered:
l Grout bounded anchors
l Tie-back anchors
l Micropiles
l Soil nails

Stainless UK





Type of Business: Manufacturer and stockholder of stainless steel products
Location: Near the M1 (Junction 34) in Sheffield
Years of Founded: 20+ years
Stainless steel is specializing in manufacturing high-quality stainless steel products, such as anchors, tie bars and their registered trademark product Grip-Bar anchor system for civil and geotechnical engineering projects. They have extensive in-house production facilities and an experienced workforce which enables products to be manufactured to customers' individual specifications. At Stainless UK they offer customers a custom service that includes Laser Cutting, Press braking, Welding, Thread rolling, Bar Sawing, and CNC machining.
Products and Services Offered:
l Grip bar
l Injection anchors
l Threaded rod used for rock bolts, soil nails, ground anchors, etc.

Keller Group


Type of Business: Geotechnical contractor
Location: Industry Road, Clayville Industrial, Olifantsfontein 1666, South Africa
Keller is the largest and most established specialist geotechnical contractor in Sub-Saharan Africa, offering a comprehensive range of geotechnical and marine engineering techniques and solutions. Keller has many years of experience in almost all markets throughout the construction industry and understands the challenges associated with each client. For now, their solutions have covered deep foundations, excavation support, earth retention, tunneling, slope stabilization, etc.
Products and Services Offered:
l Mircropiles
l Soil nails
l Stabilization solutions for tunneling, mining
l Solutions for marine structures
l Geotechnical solutions for offices, hotels, retail and other structures.
Minova



Type of Business: Anchoring products manufacturer
Location: USA, 150 Summer Court, 40324, Georgetown, KY
Years of Founded: 40+ years
Minova is an industry leader in ground support and providing geotechnical solutions for mining, tunneling, and surface ground engineering projects. With manufacturing plants across five continents, their products cover a range of applications in hard rock mining and suit the different rock types and ground control requirements. With years of experience in coal mining, Minova products have undergone many testing for ground, water, and air control to provide reliable support and maintenance.
Products and Services Offered:
l Expansion shell bolts
l Rock bolts
l Self-drilling micropiles
l Self-drilling soil and rock nail
l Friction pipe bolts
l Cable bolts



Summary
Rock bolt is widely applied in mining, tunneling, and other underground engineering projects. This technique plays an important role in underground construction safety. There are many forms of rock bolts, so the right and experienced rock bolts supplier or manufacturer to cooperate must be the first thing you have to considerate.