Sinorock Set to Make a Splash at Mongolia Mining 2023 International Mining & Oil Expo
Time:2023-09-05From:sinorock View:
Ulaanbaatar, Mongolia – In an exciting development, Sinorock is gearing up to participate in the prestigious Mongolia Mining 2023 exhibition, slated to take place in Ulaanbaatar from October 3rd to 5th.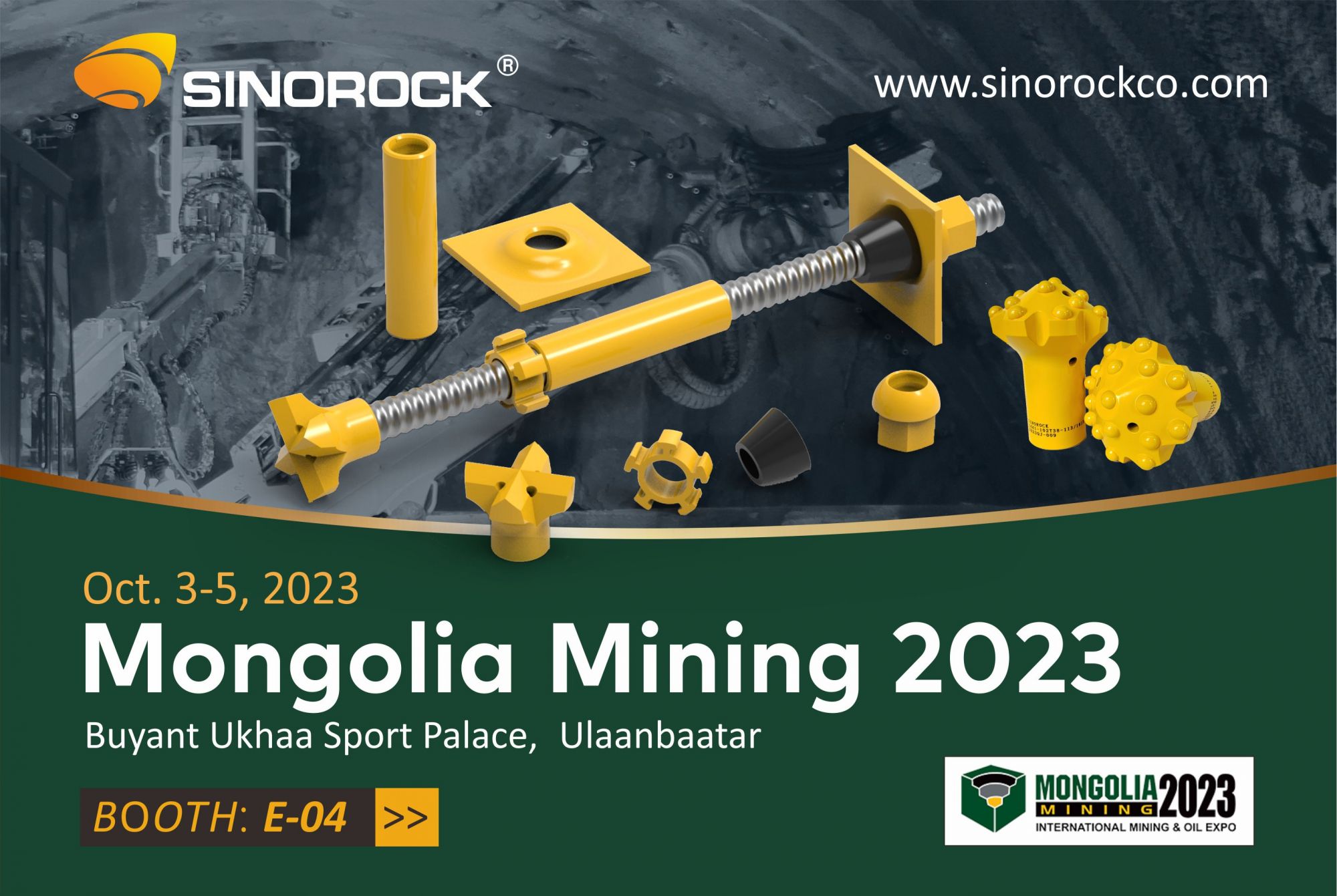 Booth No.: E-04

Mongolia Mining 2023 is a leading international mining and exploration exhibition in the region, drawing industry leaders, innovators, and experts from around the globe. With a rich history of showcasing cutting-edge technologies, machinery, and solutions, this event is a vital platform for networking and discovering the latest trends in the mining sector.

Sinorock, a distinguished manufacturer with over 10 years of experience in the production of mining and quarrying products, is eager to unveil its diverse range of offerings at Booth E-04. Among the spotlighted products are self-drilling anchor bolts, top hammer drilling tools, and split set bolts, all designed to meet the demanding needs of the mining industry. One standout product to watch for is Sinorock's self-drilling hollow anchor bolt, a versatile solution with wide-ranging applications.

Sinorock extends a warm invitation to all attendees of Mongolia Mining 2023. The company's experts will be on hand to engage in meaningful discussions, exchange insights, and explore potential collaborations. Whether you are seeking to enhance your mining operations or are curious about the latest advancements in the field, a visit to Booth E-04 is a must.

Stay tuned for live updates, exclusive product demonstrations, and invaluable industry insights straight from Mongolia Mining 2023. Sinorock is poised to make an indelible mark at this year's event, and we look forward to welcoming you to our booth. For more information about the exhibition and Sinorock's comprehensive product lineup, please feel free to contact us at sinorock@sinorockco.com.

Mark your calendars and join us from October 3rd to 5th at Booth E-04, Ulaanbaatar, Mongolia, for an unforgettable visiting experience!