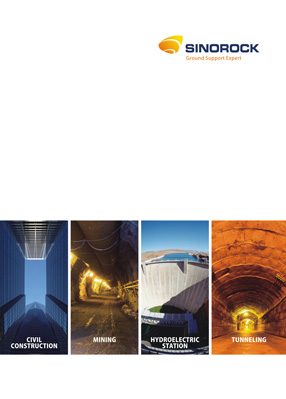 Sinorock R51 Self Drilling Anchor Bolt
Sinorock is a professional R51 anchor bolts supplier which has the ISO9000 quality certification and CE certification.It's mainly used in the mineral exploration,tunneling and slope stabilization project.As a R51 anchor bolts supplier,we adopted the advanced production equipment and strictly quality control system,to ensure that we can provide customers low-cost,and high quality construction materials, so that the equipment used in the construction is safe and efficient.
Download and you will discover:
1.More information of sinorock.
2.How sinorock provide you reliable products.
3.What excellent services you can get from sinorock.
4.What kind of professional team will serve for you.
You can learn more about sinorock.We will send your PDF absolutely free.