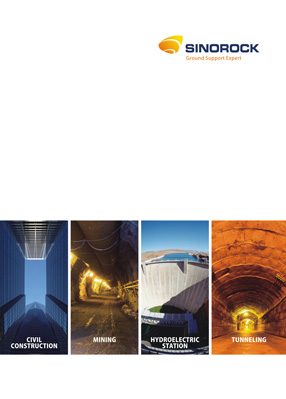 Sinorock R38 Self Drilling Anchor Bolt
R38 anchor bolts eliminate the requirement for a cased borehole. The system provides advantages for all areas of its applications, where boreholes would require the time consuming drilling with casing systems in unconsolidated or cohesive soil. As an efficient anchoring method, the anchor bolts is also widely applied to pre-support project, radial support project, slope stabilization and other rock supporting work.
Download and you will discover:
1.More information of sinorock.
2.How sinorock provide you reliable products.
3.What excellent services you can get from sinorock.
4.What kind of professional team will serve for you.
You can learn more about sinorock.We will send your PDF absolutely free.