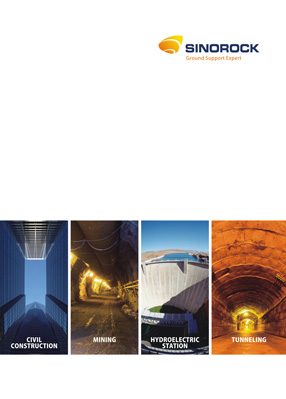 Sinorock R25 Self Drilling Anchor Bolt
R25 anchor bolt is an advanced anchor bolt which can ensure the anchoring effect for complex ground conditions. It can be integrated with the functions of drilling, grouting and anchoring to provide higher bonding stress than smooth steel pipe depending on continuous wave thread. It is extensive applied in all kinds of constructions, such as railway system, metro project and infrastructure development.
Download and you will discover:
1.More information of sinorock.
2.How sinorock provide you reliable products.
3.What excellent services you can get from sinorock.
4.What kind of professional team will serve for you.
You can learn more about sinorock.We will send your PDF absolutely free.